Groundswell Startups is proud to announce a collaborative partnership with the University of Florida Herbert Wertheim College of Engineering that will bring companies on Florida's Space Coast access to the most powerful artificial intelligence (AI) supercomputer in academia.
Groundswell Startups, a 501c3 hi-tech incubator and co-working space in Melbourne, FL, connects hi-tech founders with vetted mentors and resources and is a place where innovators, technologists, and creatives can collaborate and thrive. Since their founding in 2016, Groundswell Startups has helped over 30 companies gain access to over 50 million dollars in venture capital funds.
UF will make its supercomputer, known as HiPerGator AI, available to companies that are part of Groundswell Startups' hi-tech incubator. Space Coast companies that are part of the Groundswell ecosystem will have access to the UF research computing infrastructure and the newly acquired supercomputing capabilities at favorable and accessible rates when working with UF faculty.
This resource availability is nicely timed, as Groundswell recently celebrated the expansion of its ecosystem with the opening of the brand new 8,000-plus-square-foot Tomahawk Robotics building. Tomahawk's expansion also allowed other growing companies that are part of the incubator to scale their operations. Many of these companies are using AI to tackle some of their most complex problems.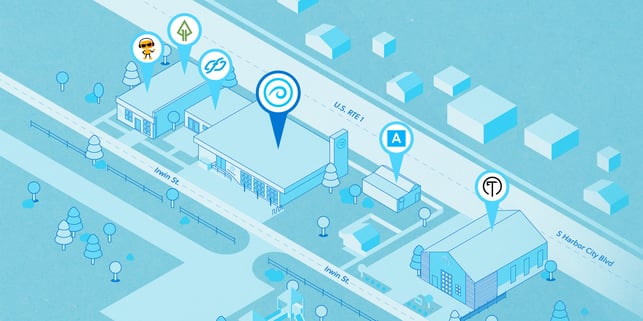 "We are excited to add yet another tool to help our community grow and thrive," said Jarin Eisenberg, Groundswell Startup's Chief Operating Officer. "Making this partnership even more exciting is that two Space Coast residents are members of the Higher Education Research team at NVIDIA. One member is officially affiliated with Groundswell and acts as an internal advocate for NVIDIA technology. The other is directly responsible for large-scale AI on the HiPerGator AI. These NVIDIA personnel give Groundswell members and the broader community a direct local contact to help them tap into the invaluable resources of HiPerGator AI."
Groundswell's collaboration with UF is the first step of a broader initiative to help connect top engineering and computer science talent at UF with companies on the Space Coast. "There is so much innovation happening here on the Space Coast, we see this as an opportunity to attract some of the best and brightest talent to our area and show UF students the impact they can make by being part of a community that is experiencing so much growth," Eisenberg said. "It can often be too easy to overlook the opportunities here, but we know as residents that this is a great place to live, to raise a family and to grow your career. We want UF students to see the Space Coast as their top destination upon graduating."
"We are really excited that Groundswell is partnering with us to use UF's HiPerGator AI resources that include the fastest supercomputer in higher education," said Dr. Cammy Abernathy, Dean of the Herbert Wertheim College of Engineering. "We hope that this agreement can serve as an open invitation to more industry partners to come forth and leverage UF's incredible AI power and help transform our state's hi-tech performance and ecosystem."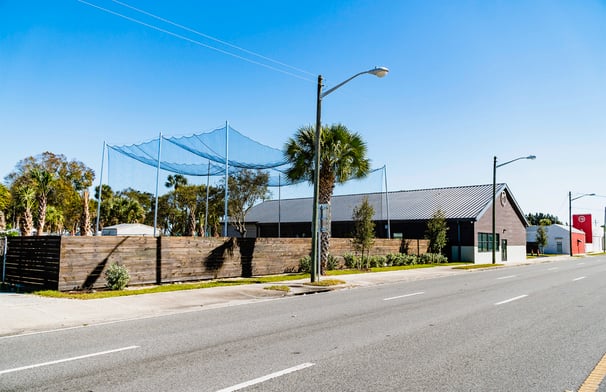 UF's artificial intelligence initiative is the result of a $100 million public-private partnership between the university and Silicon Valley-based technology company NVIDIA. Leveraging HiPerGator AI as well as other resources, UF is integrating AI across its academic disciplines and pursuing high-impact research that previously would have been considered out of reach. With more than 120 faculty currently actively working with AI technology, the Herbert Wertheim College of Engineering is a critical backbone in this university-wide endeavor.
Through the UF AI University initiative, the Herbert Wertheim College of Engineering is augmenting its research and education strengths to address some of the world's most critical challenges, enhance access to AI training and tools for industry partners, and create an innovative workforce to transform the future of our society.