The facts are simple:
Sudden Cardiac Arrest (SCA) is the leading cause of death in sports on school campuses.
1 in 300 youth have an undetected heart condition that puts them at risk for SCA.
A simple test can save a life.
The most effective way to dete

ct hear

t conditions is with an electrocardiogram (ECG) screening, and over the past 6 years, Who We Play For, a nonprofit founded in 2014, has screened over 140,000 people in over 500 communities across a dozen states and Central America. Testing has helped save over 140 lives.

Who We Play For was founded after the sudden and tragic loss of a local teammate as a result of SCA. On November 30, 2007, on the goal line of Cocoa Beach High School's soccer field, Rafe Maccarone, a seemingly healthy and active 15-year-old who passed all sports physicals, went into SCA during a warmup routine before the beginning of practice. Rafe passed away the next day.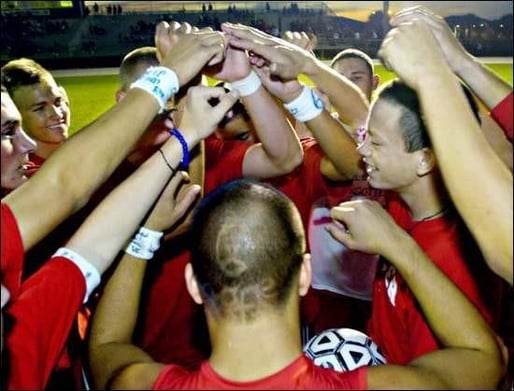 (First game back after Rafe passed away)
Friends and family would later learn that Rafe passed away from hypertrophic cardiomyopathy, a condition that is detectable—and is the leading cause of SCA in sports. They would also come to find out that many countries abroad, such as Italy, have reduced the incidence of SCA by 89% with preventative screenings.
Since then, WWPF has been on a mission to educate health-care providers, school systems, athletic directors, parents, and the like on the importance of such preventative screenings.
Though COVID-19 impacted the organization's ability to host large-scale screening events, it has not impacted their ability to reach student-athletes. WWPF is based out of Groundswell Startups, and this summer alone, over 300 families came through the high-tech incubator and coworking space to get an ECG. According to Evan Ernst, the Executive Director of WWPF, screenings at Groundswell alone led to identifying 190 low-risk ECGs, 4 follow-up ECGs, and 2 higher-risk ECGs, with one of those student-athletes requiring surgery—and who has since recovered and is back on the field.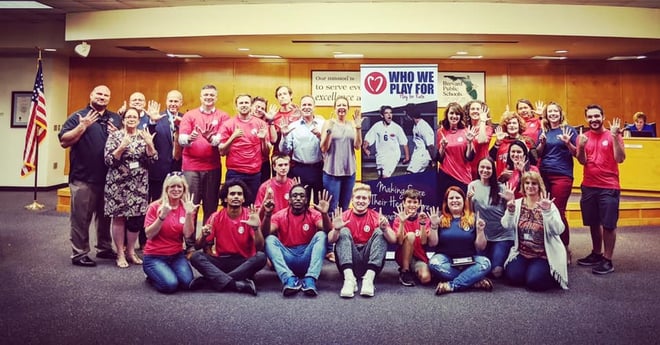 (WWPF team after the Brevard County School Board voted in favor of
requiring ECGs for all student-athletes)
COVID-19 has also increased demand for screenings because of the impact it has on the cardiovascular system. "Under the guidance of our medical advisory team, we've advanced our protocols and procedures to provide the safest and cleanest possible heart screenings," said Evan.
What's Ahead for Who We Play For?
In October, UCF Medical School and Nemours will present at the national conference of the American Academy of Pediatrics on behalf of Who We Play For. Specifically, the presentation will cover the data obtained from Brevard Public Schools—after their vote to become the largest school district in the United States to require electrocardiogram (ECG) heart screenings as a part of the middle/high school sports physical. The policy requiring heart screenings in Brevard and Osceola has saved approximately 50 lives.

The stories of student-athletes and their families whose lives were forever changed by one simple test are abundant. Evan Ernst is a dynamic Executive Director who has fostered relationships with hospitals, school systems, and leading experts all over the country. When you come to Groundswell Startups, you might find Evan and his team in a conference room providing screenings, or in deep discussions about how they can grow their efforts to reach more families around the country, or a lot of the time in one of our phone booths making calls to advocate for policies to ensure all student-athletes get ECGs before they take the field.
To learn more about Who We Play For and how you can contribute their effort please visit: https://www.whoweplayfor.org/
To learn more about how Brevard County became the largest school district in the US to require ECGs click here.