Virtual reality, augmented reality, the metaverse - these technologies are becoming ever more present in our everyday lexicon. For Annie Eaton, CEO of Futurus an Atlanta-based software development company, these are tools she has been using to bring immersive content experiences to businesses throughout the country. Specializing in game development and micro-location enabled devices that pinpoint locations without using a GPS, Eaton is considered a pioneer in the industry.
Set to visit Groundswell Startups on Thursday, October 20th at 5:30 PM, Eaton will share the latest trends in augmented and virtual reality, how she bootstrapped her tech company and best practices for building an innovative culture in the workplace.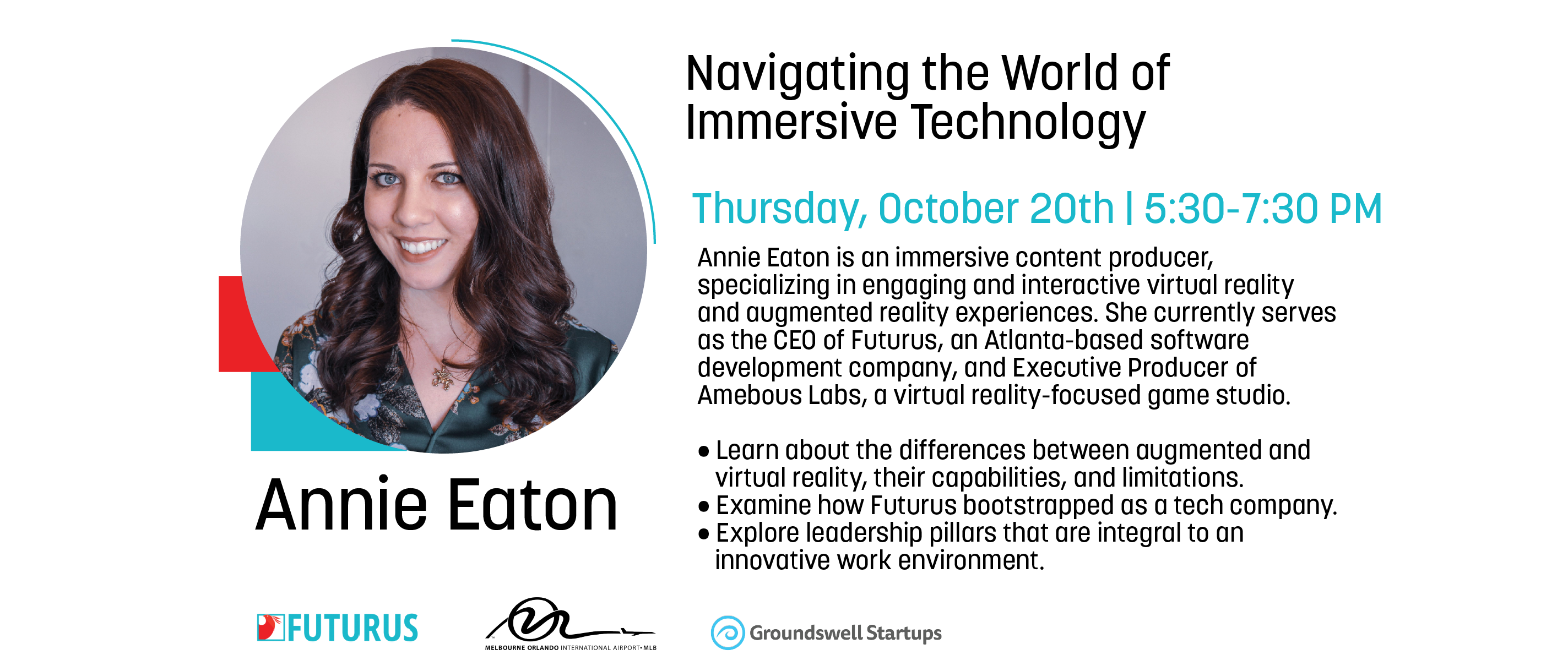 In addition to leading Futurus, Eaton is also the Executive Producer of Amebous Labs, a virtual reality-focused game studio. A graduate of Georgia Tech, Eaton is deeply connected to the Atlanta technology community managing XR Atlanta, a local organization that now boasts over 1,500 members, and serving as an advisor for virtual reality hardware startup, Unlocked Reality.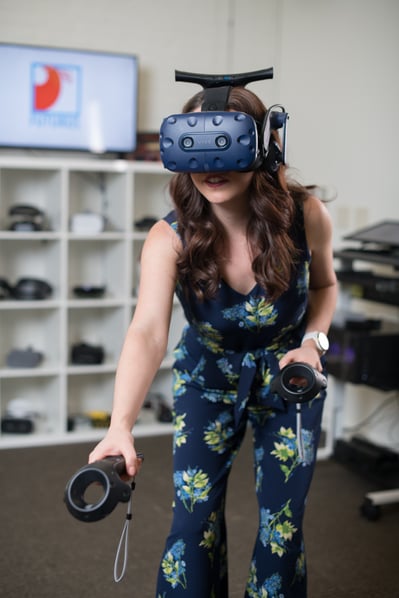 Eaton is a powerhouse CEO and in an industry that tends to be male-dominated, her leadership is a dynamic example of the role women in technology are playing in shaping the future.
The event kicks off at 5:30 PM with networking, brews, and bites - there is no cost to attend and this event is open to the public. You can register here.
Thank You to the Melbourne-Orlando International Airport for supporting this event!