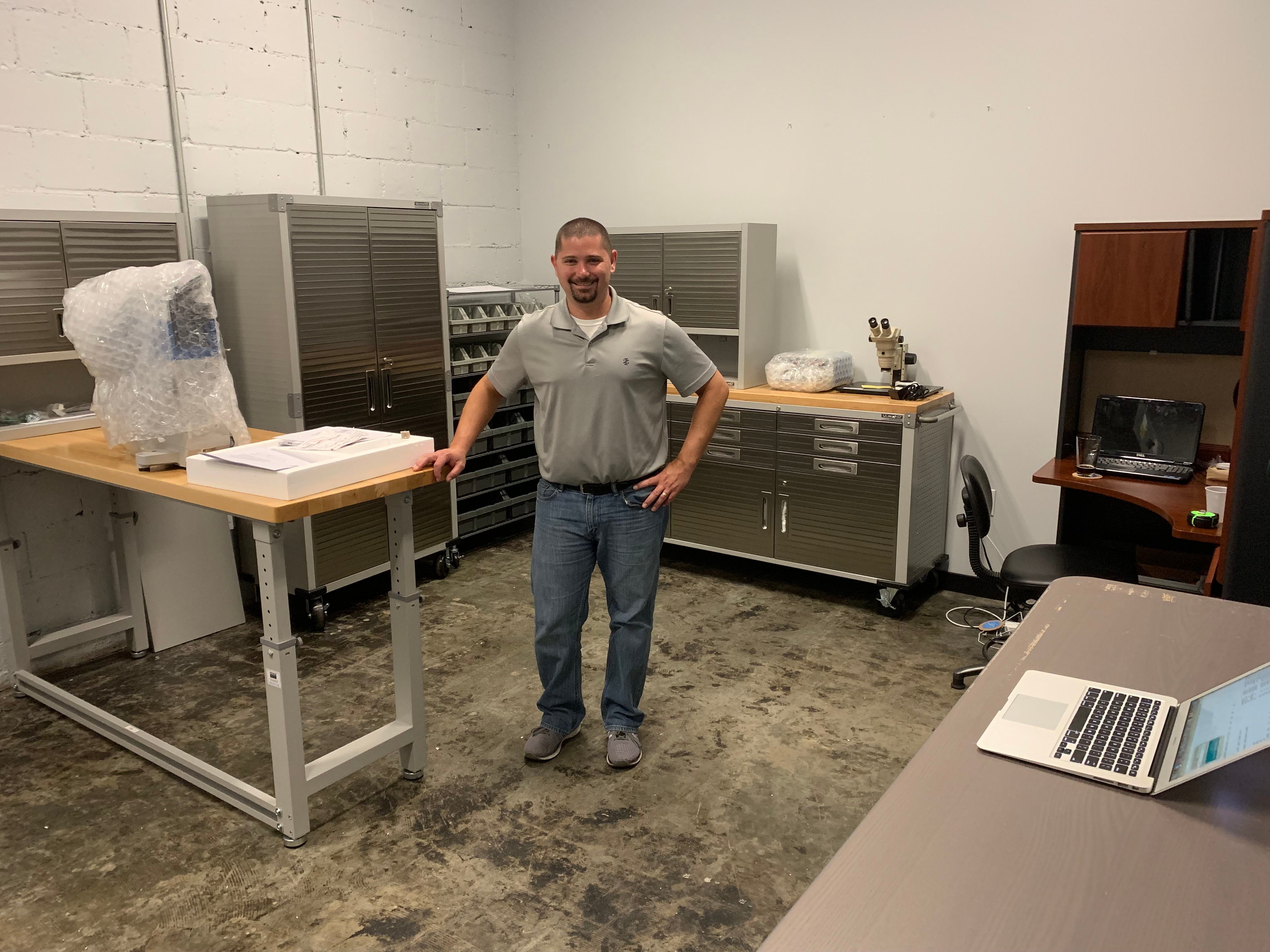 Johnathen Warren is no stranger to the defense industry, having worked at Harris and Lockheed Martin for over 14 years. When he identified a market need for companies specializing in optical communications, he thought, "If I can win big contracts for the companies I work for, why can't I do it on a smaller scale for myself?" So he sold his house, took the plunge, and with his wife, Rebecca, founded Critical Frequency Design.
Optical Communications Systems... Tell Me More.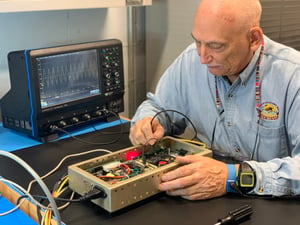 You know how everyone wants fiber optic cable at home for high speed internet? So does the military—but on fighter jets, and they want it much more capable!
The optical communication systems CFD is developing allows for more data to be transferred faster. You have likely heard all the hype about 5G. CFD is developing systems to enable 5G—and looking beyond to 6G. Additionally, they are developing a technology called Free Space Optical Communications, in which data is sent over a laser beam.
"Imagine if you could send videos across the room with a laser pointer – that's the tech we are developing"
From Going it Alone to Building a Team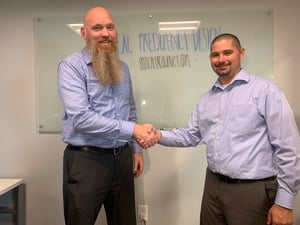 After 6 months founding CFD, Rebecca and Johnathen found a home for the company at Groundswell Startups and landed a major contract with a large defense contractor. This not only enabled them to start taking home a paycheck, but it provided them the means and the demand to starting building out their team. Enter Chief Technology Officer, Dr. Charles Middleton, and Chief Engineer, Dr. Micah Jenkins.
Middleton, a graduate from the University of Central Florida with a doctorate in Optics and Photonics, was working for a major area defense contractor as a Principal Investigator. "Making the transition from a large tech company to a startup has been smoother than I imagined. It has opened up more freedom to pursue advanced technology without the often assumed stigmas of long hours and added stress."
Jenkins earned his PhD from Georgia Institute of Technology in Electrical Engineering. Having spent the last 4 years fulfilling a major defense contract, Jenkins saw the opportunity to join CFD as a way for him to dig deeper into his passions. "It takes a great deal of focus to do creative technical work, and that is harder to do at a large organization."
What's Ahead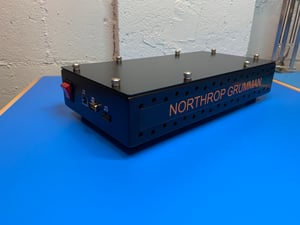 The team is currently working on a Phase I SBIR contract with the United States Military that will allow CFD to develop a next-generation Free Space Optical (FSO) transceiver to provide high throughput and secure communications between dismounted soldiers. This state-of-the-art product will combat the dual challenges of an increasingly congested RF spectrum and the ability of adversaries to intercept or disrupt communications.
As Rebecca and Johnathen stay focused on growing the company, the risk they took is not lost on them. "Being a parent of 3 children, you wonder if you are making the right decision by leaving a corporate job to pursue a dream of owning a successful business of your own. One of the things we wanted to teach our children is to go after their dreams and believe in themselves. We are leading them by example."