Meet Tara Endress - Having relocated to Florida's Space Coast earlier this year from San Francisco with her husband Scott, Endress saw the move as an opportunity to pursue one of her passions, breathing new life into vintage furniture pieces through the creation of handcrafted, hand-machined solid metal furniture legs. With support of the Groundswell Startups community, and an English built Clausing-Colchester lathe, Mint Fresco was launched.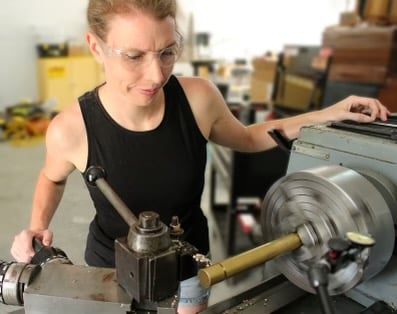 The Right Time, The Right Place
Endress believes that handmade pieces, crafted from nature itself, deserve equally exquisite hardware. "In my search to find solid metal tapered legs to elevate these pieces, I found nothing," said Endress. The couple having established a rocket lab for another project thought why not use the machines to create handcrafted, hand-machined solid metal legs out of brass, copper, and white aluminum - Endress got to work.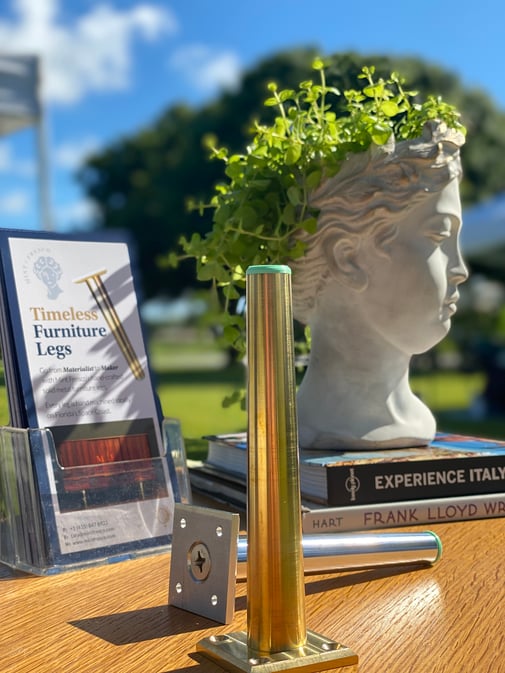 Brass Furniture Leg
Each furniture leg is hand-crafted and machined by Endress and are sold as kits. Each kit comes with four machined metal legs, machined metal mounting plates and bolts, as well as Mint Fresco's signature adjustable 3D printed floor protectors.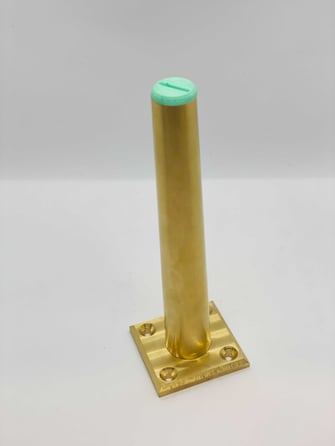 3D printed floor protectors are biodegradable
and made from Indiana Corn
"Like so many others my life was changed overnight because of the pandemic. For years I managed a female first retail store in San Francisco and when that was disrupted, I was looking for a new path. The pandemic gave me an opportunity to really think about what I wanted to do next," said Endress.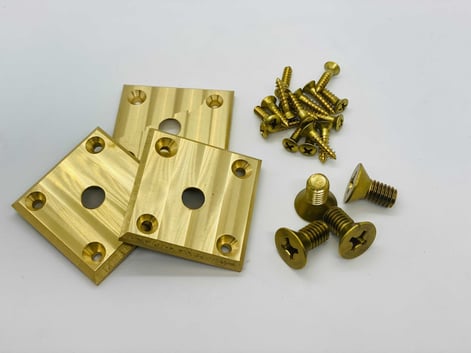 No strangers to coworking spaces, Endress and her husband Scott took an office at Groundswell Startups and quickly became key members of the entrepreneurial community. "There are a lot of companies and startups here at Groundswell that are e-commerce focused. A lot of the members are building physical products. I quickly realized I was surrounded by other founders who were looking to take their destiny into their hands and building companies, products, and pursuing their dreams" said Endress.
Endress has been able to tap into Groundswell's network of highly-skilled professionals and mentors to help her launch her business; all of the branding was done by Groundswell Member Matt Mayer, Founder of Studio Lossy.
Elevate What You Already Own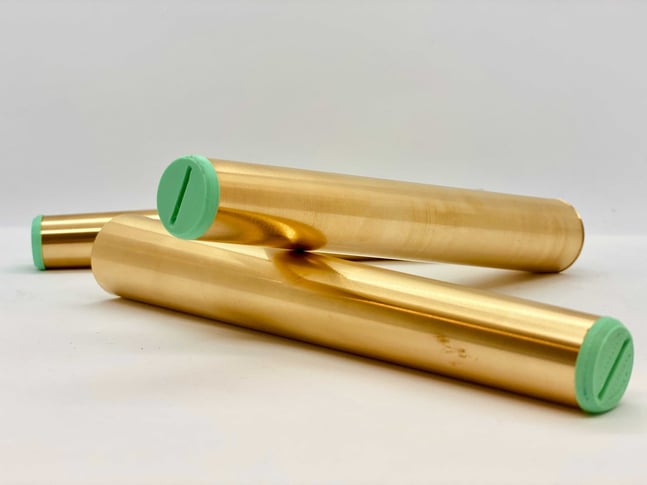 In the immediate, Mint Fresco is focused on establishing their e-commerce presence. You can buy kits directly from their Etsy Store, where you can also see pieces that have been restored by Endress. Over the next 6 months, Endress will be meeting with interior designers, furniture makers, and other industry experts to establish partnerships for the company.
"I am thrilled to offer these American-made, handcrafted timeless pieces to the market. From my home to yours, I've made it my mission to bring raw metal from nature, into bespoke legs for your most cherished furniture."
If you need help launching your next big idea, please visit: https://swellstartups.com/