---
Idea 💡 Hour
Causal Gathering of Idea Sharing, Beer Drinking and Pizza Eating
No Ideas are too random, too early, or too far along
---
Venture Capital Demystified 📉
Ken Hall, Vice President at DeepWork Capital, will be joining to share the perspective of a venture capitalist. Learn about venture capital fund structure, how VCs think and why, and how to pitch and negotiate with an investor

Light bites and brews provided
---
Beer, Empanadas, and 3D Printing 🖨️
Interested in 3D Printing? Own a 3D Printer? Calling all 3D printing hobbyists, makers, and additive manufacturing enthusiasts – Join us for a 3D Printing Social Hour!

Whether you are a 3D printing novice, a designer using 3D printing in your work, a manufacturer or anything in- between, this meetup is for you. Meet others who are working with 3D printers in a variety of industries, share best tips and tricks for getting the best print, discuss materials, and learn about local resources to help you establish or scale your production.

Bring something you recently printed, a success or a fail – demonstrations are welcomed.

Beer & empanadas provided.
---
Join Us for Pitch Night with our Idea Stage Accelerator Cohort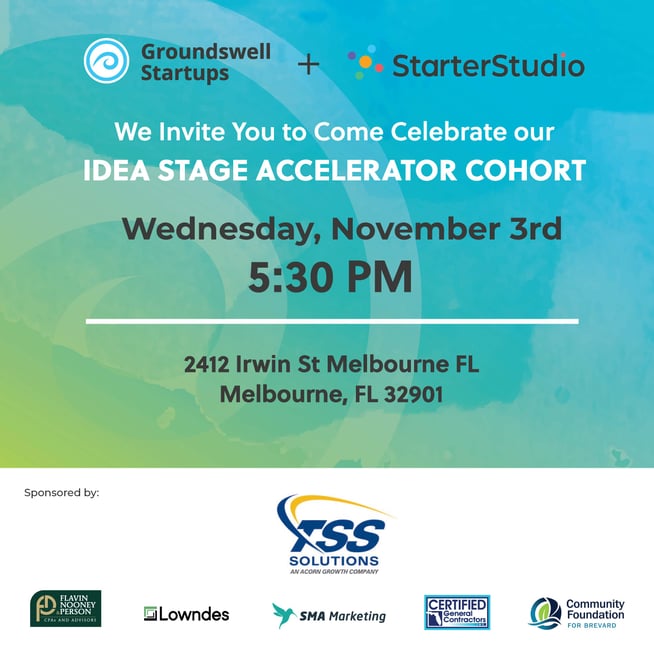 ---
Food Trucks Every Friday 🍽️
Click the links to add them to your calendar!
10/08 - Reel Cajun Cookin
10/15- Bangkok Style Thai
10/22 - Hunnyz Wingz n Thingz
10/29 - Nunzi's Pizza
---