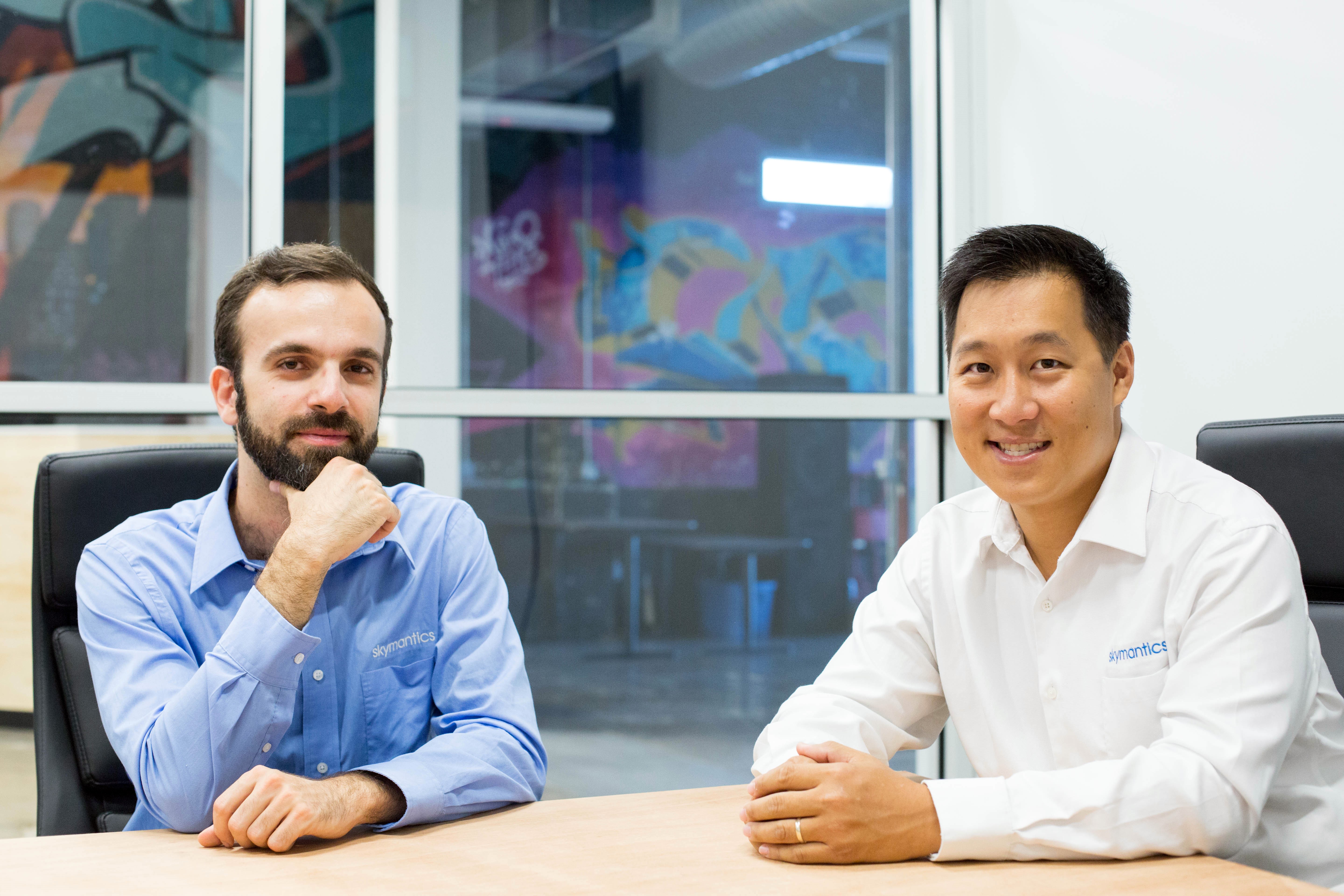 Meet Charles Chen and Antonio Correas, Cofounders of Skymantics. Having recently been awarded a contract from the National Academy of Sciences (NAS) to lead a project under the Airport Cooperative Research Program (ACRP)—creating a reference guide for transformations in wireless connectivity for airports—Skymantics is leading the way in identifying needs for new connectivity technology and supporting emerging applications for travel health management.
---
An Unlikely Meeting ✈️
Charles was a program manager and the lead systems engineer for Harris Corporation's innovation team prior to cofounding Skymantics in 2015. At the time, Antonio was a freelance independent consultant who had experience working with large European contractors on data link and wireless specifications.
While both in the aviation sector, Charles and Antonio had a different set of relationships: Charles worked primarily with FAA enterprise and data exchange technologies, whereas Antonio worked in wireless and data link technologies. After a serendipitous meeting at an aviation conference, they saw the potential in working together to shape the industry toward interoperability between the U.S. and Europe. With only $5,000 each as initial capital, Skymantics was founded.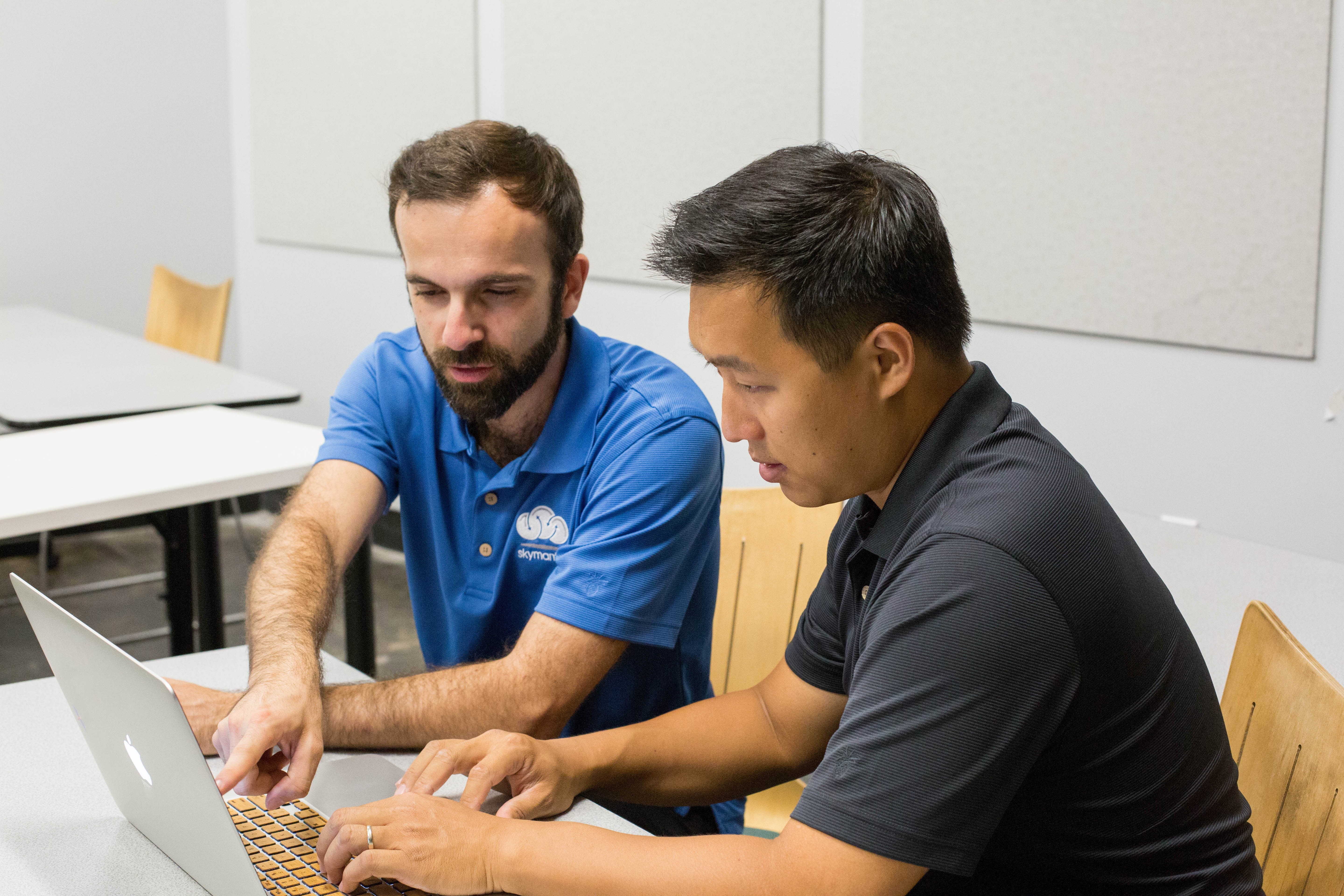 Adapting to the New Normal 🛬
Having clients in the U.S. and Europe, Skymantics has required its team to update many of their work norms because of COVID-19. "Unable to fly regularly over the Atlantic to visit different customers' sites, we now have teleconferences at 5 a.m. and find ourselves working late. This is challenging, but also a good exercise in becoming more flexible with our work hours," said Charles, the CEO of Skymantics. He likes to remind himself and his team: never forget to take breaks.
Skymantics has been part of the Groundswell community since 2018, using the space as their home base for employees and for hosting meetings and brainstorming sessions. Being able to collaborate with a community of entrepreneurs has served as an inspiration for the company. Said Charles "We exchanged ideas over training seminars, roundtables, pitch competitions, coffee breaks, and happy hours, where not a single event, but a progression over community goals really pushed us to innovate at a higher level. The mentors provided solid advice that is grounded in experience, which we try to apply to our daily business."
What's Ahead for Skymantics ☁️
The opportunity to from the National Academy of Sciences to research wireless transformation in airports opens up new doors for Skymantics, and further establishes the company as an industry leader.
"Our findings will be published in an Airport Cooperative Research Program (ACRP) report that will become the reference for good practices and decision-making regarding wireless deployment to support emerging applications in U.S. airports," said Cahrles. "This project combines the two areas of expertise at Skymantics - aviation and communications technology - and is an open door to build reputation and expand in the smart airports market."
Charles and Antonio look forward to continuously innovating to influence the next wave of technological improvement as they also work to develop new commercial technologies which can be leverage toward product sales.