Dylan Cross is on a mission: to bring the first performance wear made completely from recycled ocean plastic to market. What started as a college business venture with a few friends to sell eco-friendly clothing has quickly shifted into a startup focused on solving one of the most pressing issues of our time—getting plastic out of the world's oceans and doing something good with it.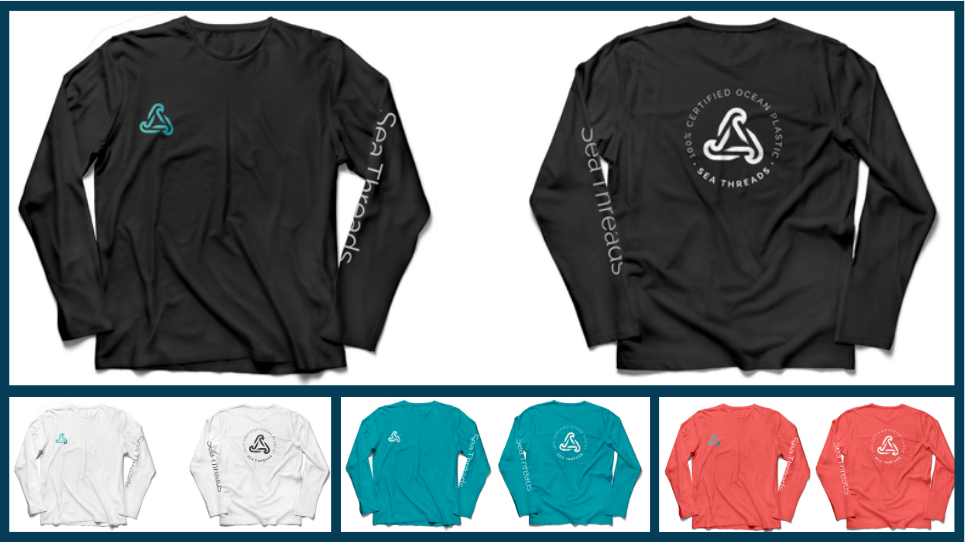 Dylan came to Groundswell Startups in early 2020 seeking support for his idea. At that time he had established a transparent and vetted supply chain that would remove plastic directly from the ocean and then process that plastic to get it ready for being made into comfortable outdoor performance wear. How he was going to raise money for purchasing the material, marketing the product, creating a website, and all of the other components that go into growing a startup was less clear, but the Groundswell Community quickly stepped up and surrounded Dylan with the support and expertise needed to make his idea a reality.
Groundswell Mentors, Sponsors, and Community Members helped Dylan build a website and create product renderings for T-shirts. Key to the process, Mentor Scott Dainton and Sponsor Lowndes, worked together to help Dylan establish his convertible note for raising money through a Friends and Family Round, closing the round at $53,000. "This is a perfect example of the type of support and investment Groundswell Startups makes in the companies we support. This was truly a community effort, of people chipping in their time, talent, and resources to help someone else be successful. This level of support is what defines our culture and community at Groundswell," said Jarin Eisenberg, Chief Operating Officer of Groundswell Startups.
What sets Sea Threads apart from other clothing made from recycled plastic? While most use postconsumer plastic—plastic that has already made its way to the landfill—Sea Threads is taking plastic directly from the ocean, making an immediate impact on the environment. In the next month Dylan will go to Port Canaveral to pick up his first sample swatch of the fabric for verification, upon which a thousand yards will be delivered to a factory in Orlando to be cut and sewn into garments. "I am thrilled to have received this level of support in an initial round of fundraising, in which the members of Groundswell have been instrumental in helping to bring my vision to life!"
Want to purchase a shirt? Sea Threads will be launching their Kickstarter campaign this fall with a limited number of shirts available. After that, Dylan looks to sell product through his website and get Sea Threads into retail stores all over the country.