The best game of chase just got better! SwiftPaws, a health and wellness lifestyle brand for pets and a leader in modern lure coursing equipment, is expanding their product line bringing a faster, bigger lure chasing course to a backyard near you. SwiftPaws Home Plus can run courses up to 750 feet long, more than double the max length of their original flagship product, and can run at speeds up to 36 miles per hour. Responding to customer feedback for more battery life, Home Plus offers 30 plus minutes of battery life, keeping the fun going longer and making it even more accessible for multi-pup households.
SwiftPaws Home Plus has launched via Indiegogo, a tech-focused crowdfunding platform known for helping to bring innovative products to market. The campaign exceeded their funding goal of $25,000 in two days, drawing more than 233 backers and raising over $81,000. The campaign will stay live for 23 more days allowing pet owners to get early access and special deals on their new product. The campaign will allow the Brevard, Florida-based startup to continue to finalize development, purchase materials, and get Home Plus into production and in the hands of pup owners everywhere by the holiday season.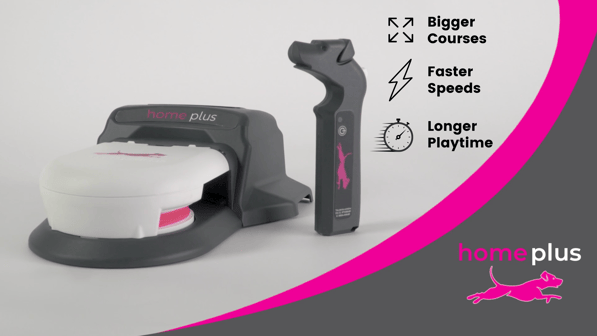 SwiftPaws is no stranger to successful crowdfunding campaigns. In 2018, SwiftPaws successfully raised over $70,000 through Kickstarter, which allowed them to fund the development and production of SwiftPaws Home. Founder/CEO Meghan Wolfgram makes great efforts and takes a lot of pride in making sure all of the equipment for SwiftPaws is responsibly sourced, with local resources used whenever possible. A great example of this is their partnership with Brevard Achievement Center, a nonprofit organization that works to place individuals of all abilities in jobs, which assembles the SwiftPaws pulleys for their entire product lineup.
SwiftPaws Team: Eric Zacher, COO, and Meghan Wolfgram, CEO & Founder
SwiftPaws is based out of Groundswell Startups, a nonprofit high-tech incubator and coworking space located in Melbourne, FL. In addition to having an office at Groundswell, SwiftPaws has been able to tap into the community's resources to assist with funding avenues, strategic guidance, and its network of highly skilled mentors and professionals.
Recently, SwiftPaws' pro equipment was selected for the 2021 AKC Fastest Dogs USA competition featured on ESPN 2. Having gotten their start designing professional-grade equipment for clubs, competitions, & zoos, the Brevard-based female-founded company is dedicated to making sure pets live happy, healthy and enriched lives.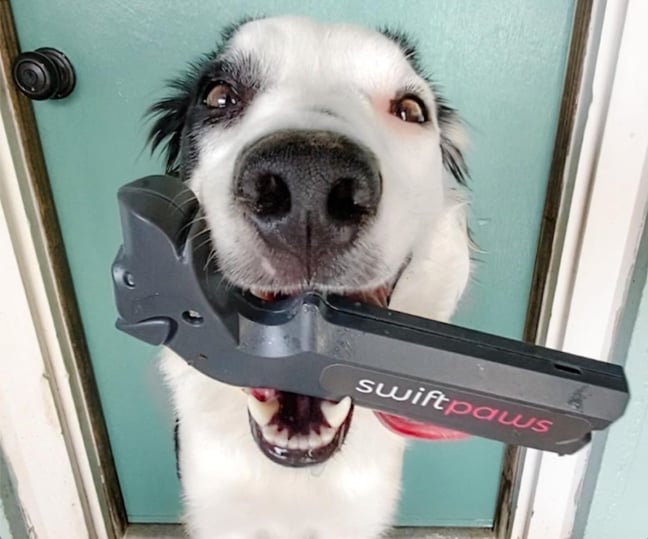 To learn more about SwiftPaws please visit: https://www.swiftpaws.com/
To get early access to SwiftPaws Home Plus and to learn more about their product launch please visit: https://www.indiegogo.com/projects/swiftpaws-home-plus#/
You can get to know the SwiftPaws Community, check out: https://www.facebook.com/groups/225897622181733