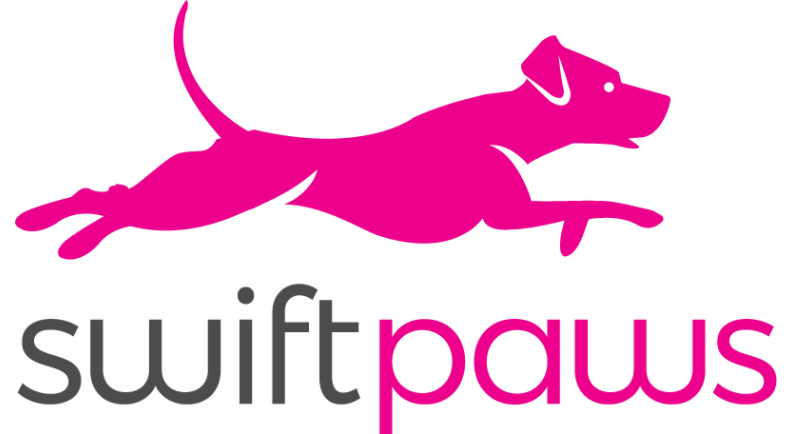 SwiftPaws, a health and wellness lifestyle brand that manufactures and markets pet products, today announced the closing of a $500,000 seed round of funding and issuance of US Patent No. 10,609,904.
SwiftPaws Home, the company's flagship product, can be setup in minutes and allows for up to 300ft of chasing fun at speeds up to 30 mph. All systems come with a remote control and rechargeable battery, creating an interactive game of chase that takes backyard play to a whole new level.
The Journey
Meghan Wolfgram, CEO/Founder of SwiftPaws and dog lover, wanted to solve a problem all too common to pet owners: not having enough time to give our furry friends enough mental and physical exercise. Having spent over a decade in the animal enrichment industry and as a consultant for zoos, charities and canine organizations, Wolfgram knows first-hand the effectiveness of proper enrichment, and the joy that comes for engaging with your pet during the interactive experience.

This funding round comes off the heels of SwiftPaws successful 2018 Kickstarter campaign. The funds will primarily be used to scale the company's sales and marketing capabilities as well as accelerate its product development roadmap and manufacturing capabilities. This funding round also represents an important milestone in the world of high-tech startups where female-founded companies often struggle to get funded. In 2018, only 2.2% of all venture capital money invested went to female founders (PitchBook, 2019).

SwiftPaws has been working with Groundswell Startups since October of 2019 and plans to move to into their new office at Groundswell this summer. "Groundswell combines coworking space, camaraderie, and mentorship for startups and proved to be an invaluable resource as we planned for and realized a number of growth-related milestones like our first raise and growing the team," said Wolfgram. Utilizing Groundswell's mentor network and local resources such as the Brevard Achievement Center for product assembly and business support services like weVenture and Lowndes, Wolfgram has expanded her team and is ready for the next step in the SwiftPaws journey. "We are thrilled to announce both the closing of our round and the issuance of our first patent. Our mission at SwiftPaws is to help pets live their best lives, and we're thankful to be able to keep our dedicated team working and growing even in today's difficult circumstances," said Wolfgram.
Meghan Wolfgram
Meghan
has always loved animals and has a passion for giving them the best life they can possibly have. She has worked with dog behaviorists and trainers, collaborated with zoos on enrichment for cheetahs and other species, and has countless hours developing and using SwiftPaws products. Now, she's able to bring enrichment, exercise, and fun to pets everywhere with SwiftPaws Home. Meghan's pups, Pretzel and Piper, know just how awesome it is to have SwiftPaws Home in your own backyard.