Groundswell Startup's first collaborative Idea Stage Accelerator Cohort, in partnership with StaterStudio, wrapped up this past month with a Pitch Night. Seven founders, who over the past ten weeks worked to test their ideas, conduct market research, and build sustainable revenue and business models, pitched their ideas to a socially distanced audience of mentors, community partners, and fellow Groundswell companies.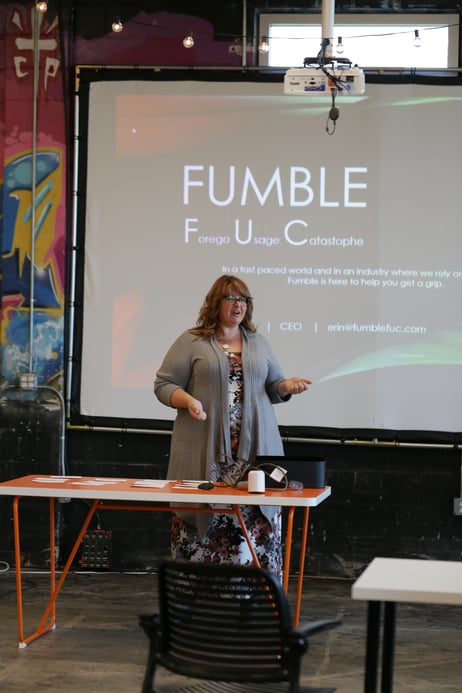 The ten-week accelerator used StarterStudio's goal-oriented curriculum and certified facilitator, Bob Reed, to help founders explore their ideas, fund opportunities, execute prototype development, and more. The Brevard County–based cohort represented a diverse set of ideas and was conducted once a week in the evenings, to allow founders with full-time jobs to participate.
"I could not be more proud of the partnership we established with StarterStudio and the pitches from the cohort. To see the growth of each company over the ten weeks and then to see them finally make their pitches was really exciting. Groundswell's and StarterStudio's goals closely align—we put our companies first. It made the partnership really easy, and we can't wait to host our second cohort in early 2021," said Jarin Eisenberg, Chief Operating Officer of Groundswell Startups.
The community heard pitches from:

🌊 Sea Threads:
The first clothing line from 100% Certified Ocean Plastic. Dylan Cross, Founder/CEO, recently raised $53K Friends & Family Round with the help of Groundswell Startups
🍟 SnackHacks:
A truly fun, easy, and elegant solution to clean snacking, anywhere
💲 Debtlift:
Mobile app using AI to provide a smarter way for millennials to build credit
and pay off their debts faster
🖌️ Kliik Cosmetics:
Out with the old and in with the new - Kliik Cosmetics is revolutionizing
the makeup brush industry with their innovative interchangable brush design
💇 Fumble:
In a fast paced industry like the hair salon business,
Fumble is creating cutting-edge accessory products to help you get a grip
📉 Algovantage:
A platform that helps investors remove emotional bias from investment decision making using big data and no-code machine learning
📬 Mailbox Hero:
Bringing innovative modern design and technology to the standard residential mailbox
Applications are Now Open for the next Idea Stage Accelerator Cohort!
Applications are due by Sunday, January 10, 2021,
and sessions kick off on Wednesday, January 27, 2021
Spots are Limited.