2021 is a year of growth for Groundswell Startups and their expanding ecosystem. The recent completion of the 8,500 square foot Tomahawk Robotics building marked a milestone for Space Coast startups and paved a pathway for growth for other companies to expand. Recently, Critical Frequency Design, Givr Packaging, and Alertgy all moved to buildings adjacent to Groundswell Startups to meet the growing demands of their customers, and to provide more space for their employees.
This growth can also be seen inside the walls of Groundswell. The addition of an in-house prototyping lab run by Andrew Katrina, Founder/CEO of AK3D, has added a whole new set of capabilities to the community. Now with the ability to rapidly create new physical products quickly and inexpensively, the Swell Startups team has seen an increase in people seeking their support, many of whom are looking to bring a product to market through various e-commerce platforms.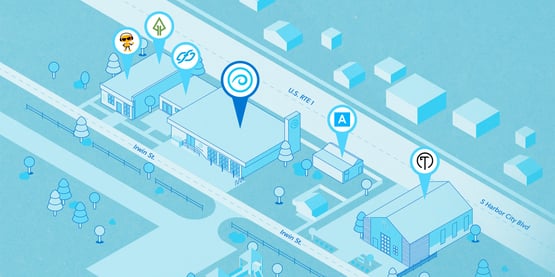 (Graphic Design Credit: Matt Mayer, Lossy Design)
Like the startups they serve, Groundswell is growing too. To meet the increase of entrepreneurs seeking their services, they have hired Russ Finney to join their team as their Incubator Program Manager. A Florida Native, Russ is an experienced startup founder who has a passion for solving problems and helping others bring their ideas to life. Most recently, Finney led SuperFi, a startup he took from an idea to national expansion to acquisition in 4 years. In 2020, Finney found his way to Groundswell looking to give back and meet new people; he quickly became a leader in the community and joined the organization's mentoring team. "When I found Groundswell I was blown away at what they were doing here. Jacksonville, Florida was a great environment, but Groundswell was operating and scaling early stage ideas at a different pace. I had to join as a member and they haven't been able to get rid of me since!" he said. Before SuperFi, Finney worked with government organizations, Fortune 500 companies, and spent time leading technology initiatives in K12 school districts.
"I am so thrilled to have Russ' experience and passion for community building and startups join the Groundswell Team. From the first day we met Russ, we knew he exemplified our give-first culture, and truly valued the importance we place on fostering an environment where people feel safe to share their ideas, take risks, and chase their dream," said Jarin Eisenberg, Groundswell's Chief Operating Officer.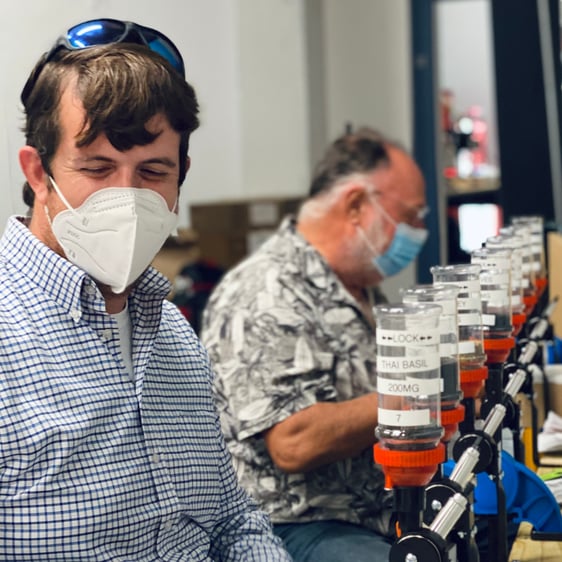 Russ' addition to the team comes at the perfect time as Groundswell and StarterStudio launched their second Idea Stage Accelerator Cohort in January, with another cohort to start this August. "The partnership with StaterStudio to bring their Idea Stage Accelerator to Brevard County has been a fantastic addition to the services we offer. Early-stage entrepreneurs can test their ideas, conduct market research, build revenue models and do it all within a supportive cohort environment," said Eisenberg. Finney, will play a key role in helping to facilitate the Accelerator, helping participants to connect to Groundswell's network of mentors and subject matter experts as well as working with them on their pitch decks.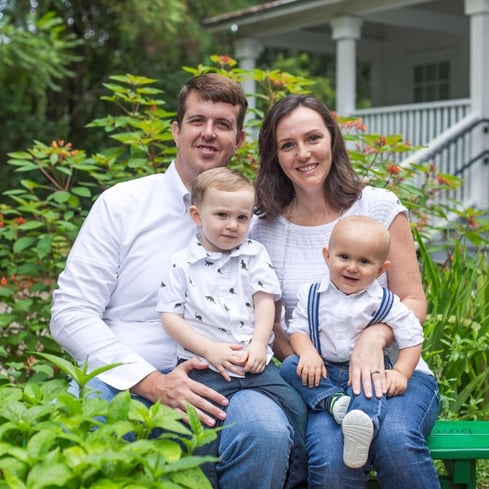 Russ has many personal interests, but topping the list for 2021 is gardening and fishing with his two boys and spending more time with wife Linda, family, and friends. He has launched a new startup called Backyard Seed Co. and knows that many challenges and opportunities are just around the corner. He says, "if there is one part of my story I can really stress, it is to take chances in life. If you have an idea you are passionate about, go for it. There are so many great outcomes that you can't see in that moment. Regardless of the outcome of the idea itself, the personal growth and new relationships are priceless. Maybe the idea works, maybe it doesn't, but the learning is permanent and once the entrepreneurial fire is lit you can't put it out."